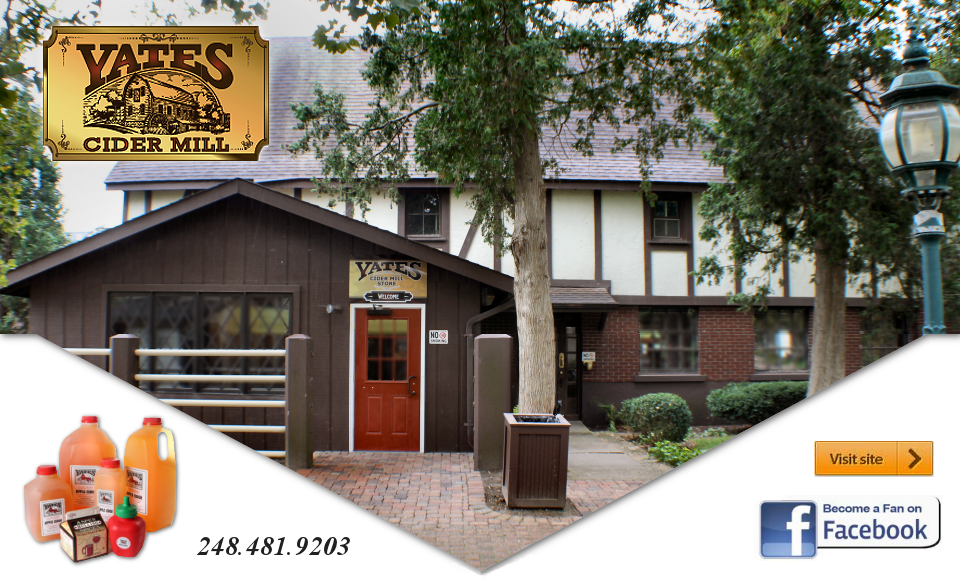 Yates Cider Mill 
Welcome, we have our full assortment of fresh cider, donuts, baked goods, jams, and gift items available. Our fully equipped coffee shop features Zingerman's premium roasted coffee to start your mornings with.
End your evenings with a sweet treat from our ice cream, candy, and fudge shop. Your taste buds won't know what to do with all the flavor combinations you can create.  
Come check us out and enjoy the season, but don't forget, we will be here ALL YEAR LONG!!

Hours
Closed: Mon.,Tue., & Thurs.
Wednesday: 5:00pm-8:00pm
Friday-Sunday: 9:00am-5:00pm