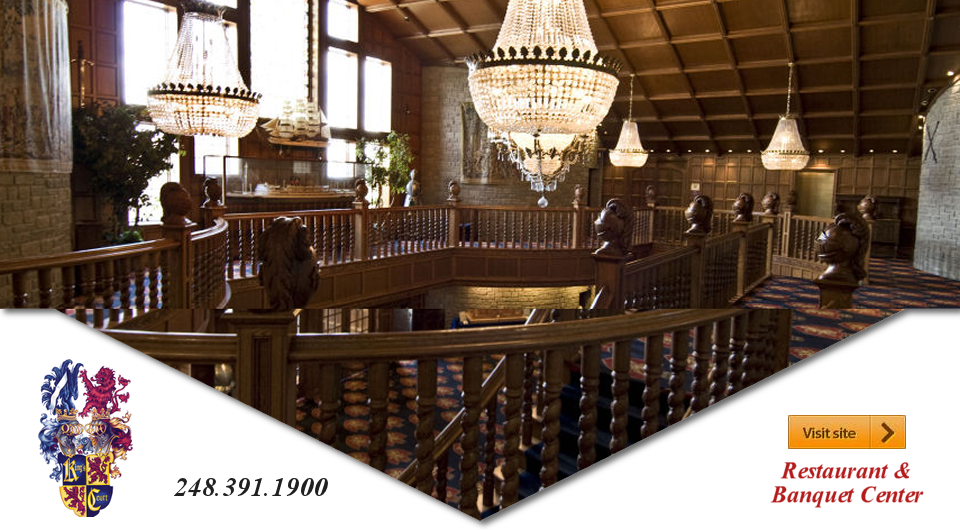 Kings Court Castle Restaurant and Banquet Center
King's Court Castle will take you back in time to an era of kings, queens, and knights in shining armor. Spacious dining rooms and beautiful halls showcase a wealth of antiques, authentic swords, suits of armor, tapestries and artifacts collected from around the world!

Plan your event in a luxurious setting like no other, a masterpiece of architecture and expert craftsmanship built in the historic setting of Canterbury Village in beautiful Lake Orion, Michigan. We have something for everyone; dinner buffets, family style dining or individually plated meals.
Come and enjoy a wonderful dining experience for the entire family. It is also perfect for a formal gathering or business setting.

Any bride-to-be could not resist
her fairy tale wedding in an
elegant, romantic castle ballroom.