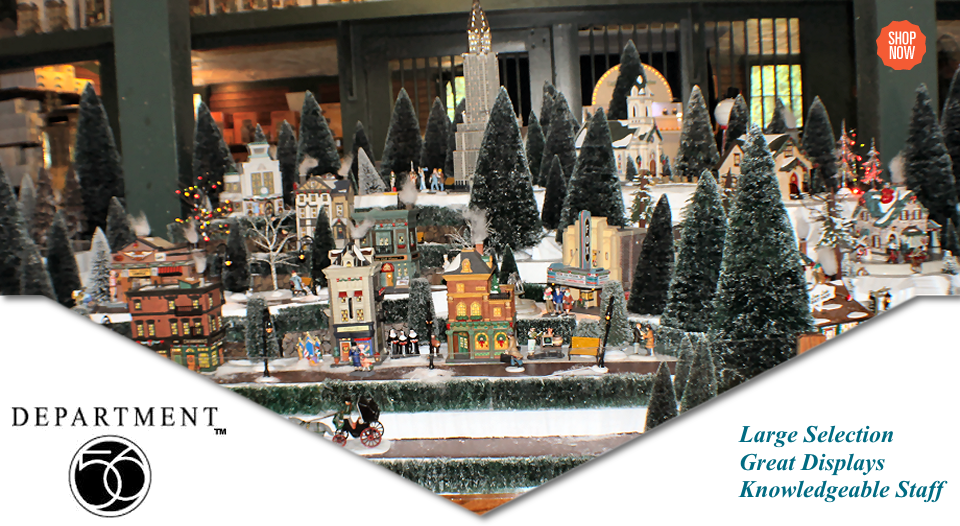 Department 56 Store
Visit our new home for Department 56.  We carry so much, we needed our very own store!
You will find the complete line of villages.  Take time to enjoy our year round displays that include; Dickens, Christmas in the City, North Pole, New England, Snow Village and Alpine Village.  We also have the Disney Village, A Christmas Story, Peanuts, The Grinch, and Winter Frost.
Customer service is our specialty and be sure to ask about our display classes.  Our goal is to help you with anything you need to make a magical display and create memories that will last a lifetime.
Always Christmas, Canterbury Store and Dept 56 Store:

Sunday 11:00 - 5:30pm | Monday - Saturday 10:00 - 5:30 pm
Pavillion Hours: 
Weekends only, Saturdays & Sundays 11:00 - 5:00 pm