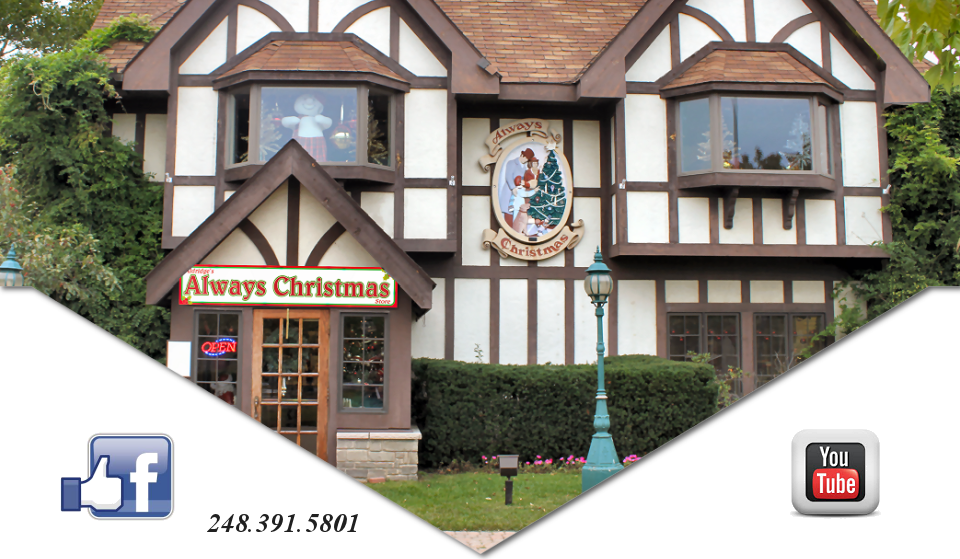 Aldridge's Always Christmas
Our selection of decorations and collectibles from around the world make holiday decorating and gift giving effortless throughout the year.
                   Store Hours:  Monday - Saturday 10:00 am to 7:00 pm and Sunday: 11:00 am to 6:00 pm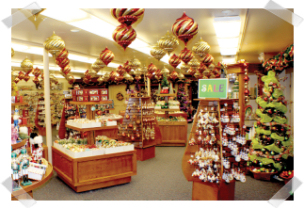 You'll find it all, from holiday decorating to gift giving!
For more information call (248) 391-5801.