A Michigan Legacy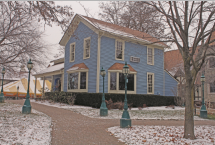 The earliest structures, the Chauffeur's House and the Hay Barn were built circa 1870 by the Haddril family and occupied by them until 1916 when they were purchased by William E. Scripps. The Tenant Farmer Houses (Canterbury Village Cottage Shops), the Garage and Fire Engine House Saddle Horse Barn (Dept. 56 Store) were built for Scripps between 1922 and 1923.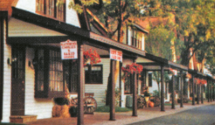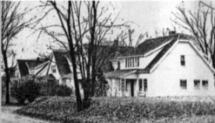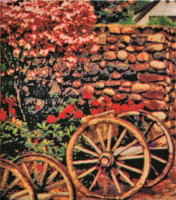 Fieldstone served as the foundation for a number of the older Wildwood Farm structures including the Hay Barn and 'The Wall' which once stretched the length of the core farm operation.
William E. Scripps shown below with his mother Harriet J Scripps (L) and wife Nina (R), entertained kings, queens, and movie stars at Wildwood Farm. In 1909 he met with Orville and Wilbur Wright and went on to help organize the AERO Club of Michigan. In 1931, Scripps purchased one of the first helicopters ever made, an 'Autogiro', and used it to commute from Detroit to Wildwood. Amelia Earhart visited Wildwood Farm and flew the 'Autogiro'.
Other Scripps' accomplishments: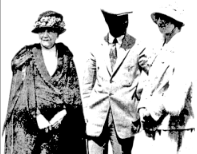 In 1912, Scripps piloted 'The Detroiter', the first motorboat to cross the Atlantic. The voyage took 21 days and was called a suicide trip by a New York newspaper.
In 1920 he founded the nation's first commercial broadcasting station, WWJ, owned by the Detroit News.
Keatington Village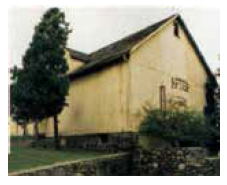 In 1967, high-powered businessman, Howard Keating Jr. bought the former Wildwood Farm and opened Keatington's Antique Village while laying out plans for a new town.
Hard economic times in the early 1980's contributed to the closure of Keatington's Antique Village. The buildings and land were neglected until purchased in 1991 by Stan Aldridge and his family, creators of Olde World Canterbury Village.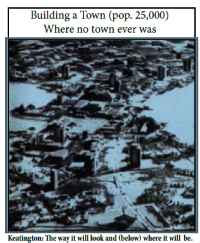 "Keatington will be a true town. It will have a downtown with office buildings and with stores. It will have an industrial park..." 'This is' Keatington says "the largest single parcel of land available in the Midwest for dev eloping a new town within commuting distance of a major metropolitan center." Keatington was never completed.
The Past Preserved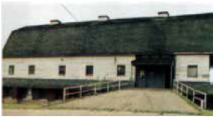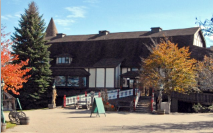 Olde World Canterbury Village and Aldridge's Always Christmas celebrated it's grand opening October 1, 1993.
The original Wildwood Farm buildings used by the Hadrills, Scripps and Keating have all been carefully restored and continue to be productive while preserving an important chapter in Michigan's history.